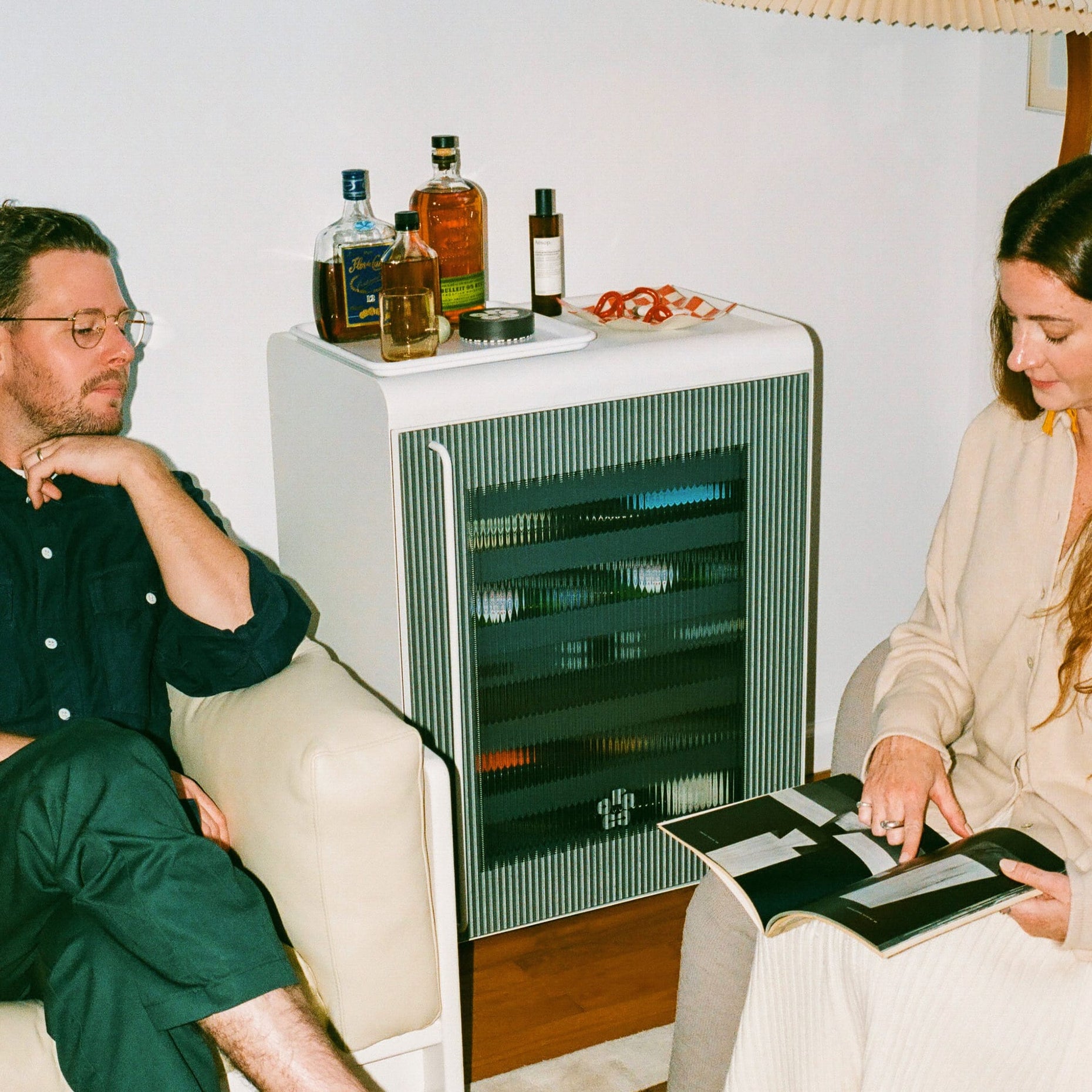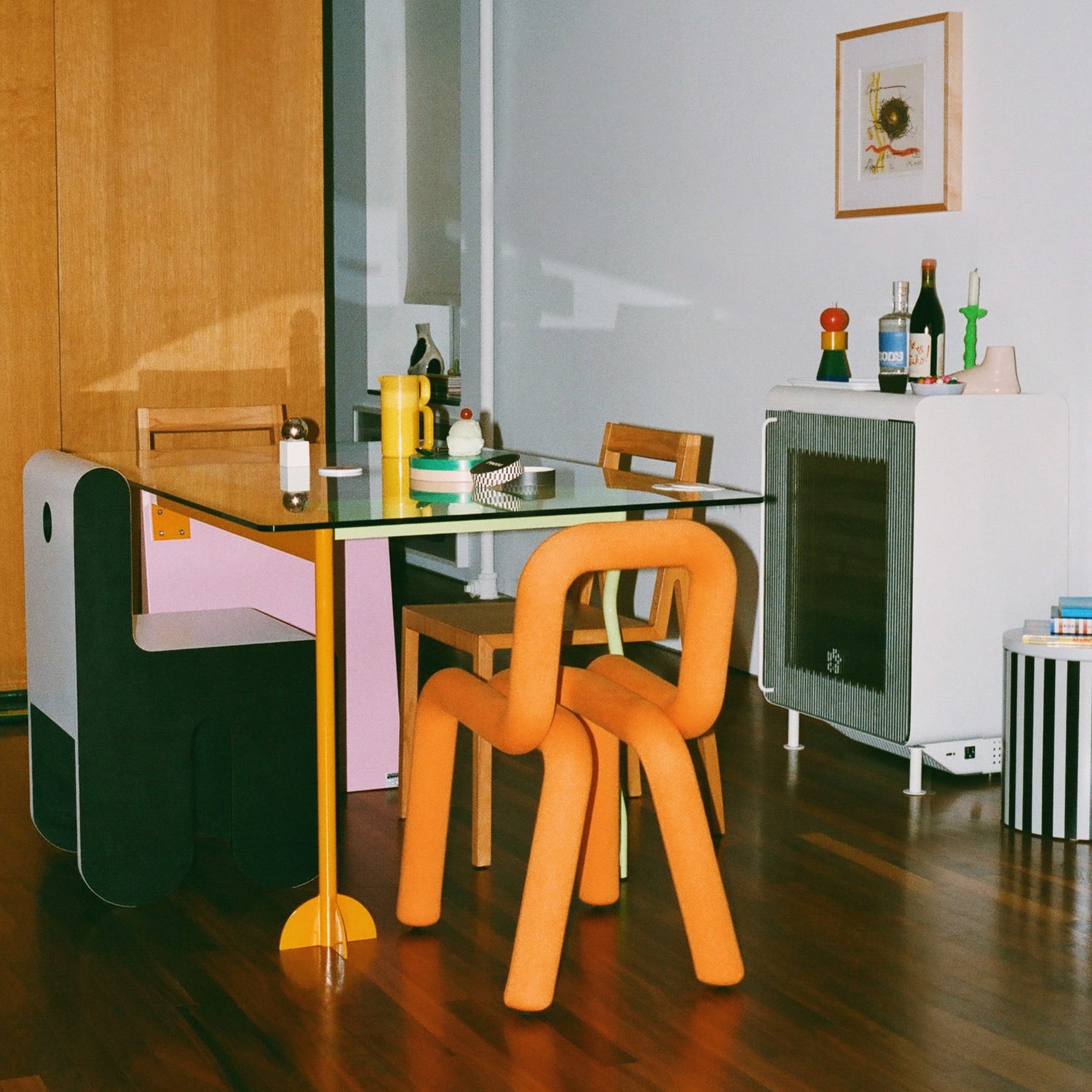 The first breakthrough in drinks technology in over 30 years
The Super Smart Fridge®
Same compression tech as Sub-Zero

 


Ultra quiet and gets as cold as your kitchen fridge.
Reversible racks + modular shelves
With isolated cooling zones for all your drinks.

Doubles as a bar cart for extra storage
Comes with a custom tray to mix, serve, and store.
Patent-pending Sight System
See inside your drinks fridge from your iPhone.
Backed by a 10 year warranty
Product Specs
Durable Frame
Our frame is 1.4mm welded steel. The average is .05mm. We're 3x thicker than anyone else.
Capacity
Customize your configuration: Holds 27 Bordeaux bottles, 88 cans, or a variety of both.
100%+ EXTENSION RACKS
Our racks pull completely out of the frame so nothing gets lost in the back of this fridge.
DIMMABLE LED LIGHTS
A warm glow lights up your drink collection. You can control how bright it gets from the app.
TEMPERATURE CONTROL
Digital controls on the fridge and in app with a range between 37º and 64º F. Brrr.
UV REEDED GLASS
A frameless triple layer glass for improved insulation. Reeded glass helps diffuse light for better wine preservation.
Dimensions
Height: 34 in
Width: 24 in
Depth: 16 in
Volume: 120 fl oz
Weight: 128 lb
Cooling Features
Door Features
Install
Shelf Features
Review highlights
There's nothing like it
I had been in search of a cute wine fridge for years. Such a relief to find Rocco and be able to use it for all my drinks.
My drinks say thank you
Every week after grocery shopping, my seltzer and beer wouldn't fit in my kitchen fridge. Now we have somewhere to keep them and have more room for food!
Don't be the last one to have one.
Place your order now to reserve a Super Smart Fridge from our next batch. Quantities are limited so first come first serve.
| Order By | Delivery | Units Left |
| --- | --- | --- |
| 11/01 | Mid-November | SOLD OUT |
| 11/15 | End of November | SOLD OUT |
| 11/30 | December | SOLD OUT |
| 12/15 | January | 43% Full |
(THE BEST BITS)
All-in-one drinks design
First of their kind reversible racks
To perfectly fit wine on one side and cans and smaller bottles on the other.
(THE BEST BITS)
Same compressor as Sub-Zero
Powerful cooling technology
Unlike wine fridges, it gets as cold as your kitchen fridge. It's ultra quiet with 3 cooldown modes.
(THE BEST BITS)
Isolated temperature zones
Precise climate control
Keep drinks at two different temperatures. Precise up to 1º with humidity control.
(THE BEST BITS)
SUPER SMART TECHNOLOGY
Patent-pending Sight System
See inside your fridge from anywhere, with more features being released soon. Only available on Apple devices, for now.
A place for your drinks to call home.
Compare how Rocco stacks up against the rest.
Rocco

Smart Fridge

Budget

Wine Fridge

Luxury

Wine fridge

Price
$1,295
$650
$3,800
Gets as cold as your kitchen fridge
Fits all drink shapes and sizes
Flush against the wall
Top designed for serving & storing
See in your fridge from your phone
Comes with 5+ years warranty
Rocco at home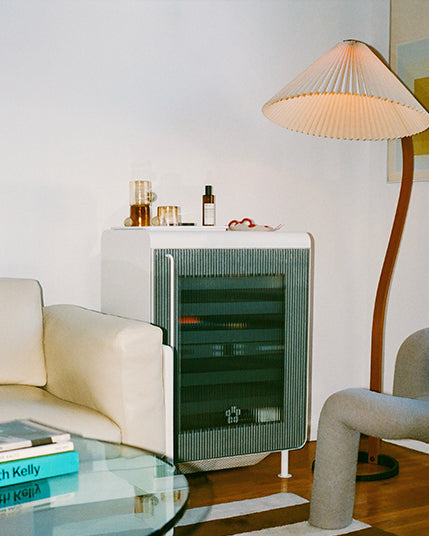 @homeunion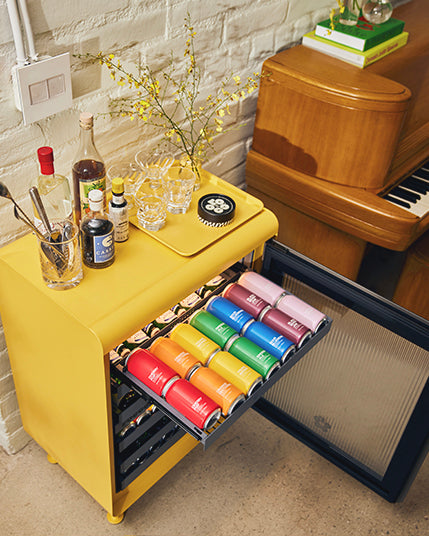 @camillamarcus
@domino
@ponthecactii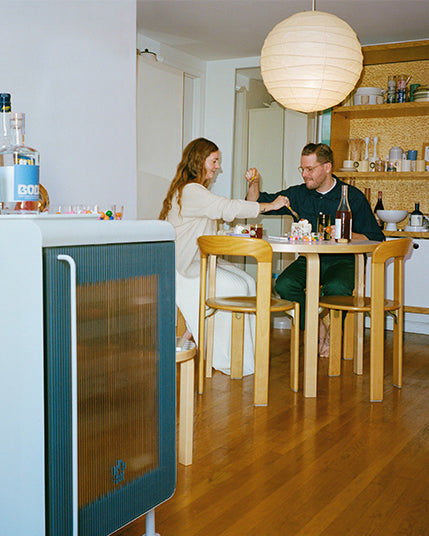 @homeunion